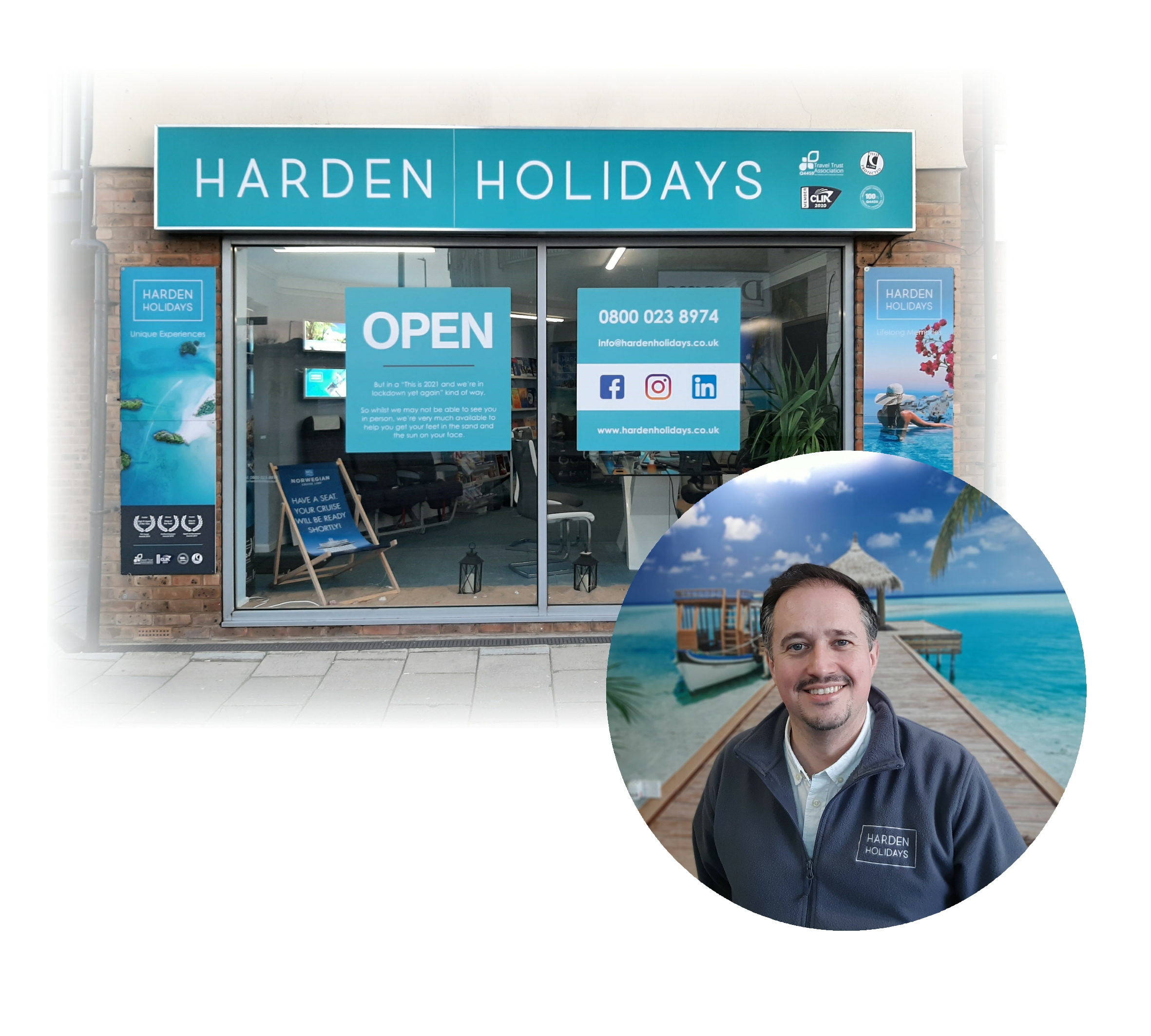 At Harden Holidays we believe that travel is good for the soul, whether you need to escape to a beach for a week or explore different cultures and histories.
You may be celebrating a special event, ticking an experience off your bucket list, or just having a break from the four walls around you.
Whichever it is, we will make sure the experience is everything you need it to be. We search for the most suitable destinations, room or cabin types, flight times, prices and deals.
By getting to know you and your preferences we can then present you with a short list that matches your requirements perfectly.
Once you've then booked your holiday through us, you'll find that we are easy to deal with – there are no long wait times on the phone and you can always pop in and see in Dartford town centre.
Your holiday is important,
don't risk booking it anywhere else,
come and see your local expert.
Unique Experiences, Lifelong Memories – Harden Holidays